Nach der Ankünding von Facebook, eine Jobbörse zu betreiben, ist es relativ still um dieses Projekt geworden. Google for Jobs, Indeed, Glassdoor oder Stepstone beherrschten die Agenda. Der Job Board Doctor Jeff Dickey-Chasins fasst nun in einem Blog-Beitrag die aktuelle Lage von Facebook Jobs aus amerikanischer Sicht zusammen.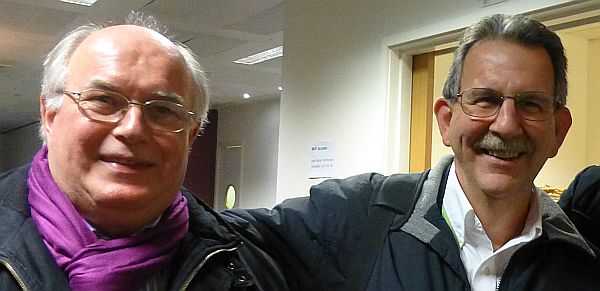 The past 12 months have been busy for those at Facebook who are working on their hiring offerings. The company is huge, of course, and I don't have a clear sense of how many staff are attached to the hiring services initiative – but given the rate of announcements that have appeared during the past year, there must be a reasonable number. So what is Facebook doing in the jobs space? Let's take a look at some of the developments:
So a bunch of random announcements, strung out over the course of a year, start to look like a real strategy – at least to me. Facebook is targeting an audience that LinkedIn doesn't: small and medium sized businesses, and those who would work for them. It's courting them aggressively, both on- and off-line. And it's gradually adding specific features that cater to these users. It's an understatement to say that Facebook has been successful thus far – in fact, they've done well enough that they've drawn attention for allowing gender-based discriminatory ads. Ask Glassdoor – these suits are sometime the price of success.
Will ZipRecruiter – who is tackling the same audience – fend them off? Will Facebook stumble – again? Or will Google make Facebook's efforts irrelevant? I have no idea. Guess we'd better stay tuned!
Link to this post: https://www.jobboarddoctor.com/2018/12/04/what-is-facebook-doing-and-why/
About The Job Board Doctor
The Job Board Doctor is Jeff Dickey-Chasins, a veteran of the job board, publishing, and e-learning industries. The consulting services he provides will help your job board increase sales, profitability, and customers.
Jeff was the original marketing director for Dice.com, growing it from $7 million to $65+ million in three years. He has worked with 450+ job boards and HR-related sites over the past 20 years, in almost every sector, including finance, technology, education, health care, sales and marketing, energy, and specific geographic regions. He has published research, e-books, and blog posts on almost every aspect of the industry. He also speaks at industry conferences on key topics in the online recruiting industry.
If you'd like to hire him to help your employment site grow, click here for more information.