Work is learning and learning is the work – Interview with Harold Jarche – Canadian Consultant and Keynote Speaker at this year's HR Innovation Day
This year's HR Innovation Day is approaching. It is a good tradition to present the keynote speakers and contributors in interviews. My interviewee for today is Harold Jarche. Harold is a well known international expert on modern learning. He is a pioneer in personal knowledge mastery. In his books, keynotes, and statements he often provides innovative ideas and specific insights of learning in the digital era. I am very happy that he will keynoting at this year HR Innovation Day.
The title of his keynote is "Opening the Gates — How HR can contribute to overcoming barriers to organisational learning".
Peter: First of all, thank you for enriching this year's HR Innovation Day with a keynote. May I ask you to introduce yourself? From my point of view, you have a remarkable biography that could not to be often found among consultants.
Harold: In my first career I served as an Army officer for over 20 years. But when I discovered the Web in 1994, I realized that this would change the world. Leaving the military I worked for a university-based learning technologies group and later for an e-learning company. Since 2003 I have been an independent workplace learning consultant. I started actively blogging in 2004 and that has helped me develop an international professional network. My work is a mix from many fields — learning technologies, human performance technology, knowledge management, business innovation, organisational development, and communications theory. Therefore I do not fit into any well-defined professional category. As a result I have done a wide variety of projects for different organisations over the years.
Peter: You say "work is learning and learning is the work". I am always impressed by this very accentuated statements on the relationship between learning and working in modern organisations. Can you briefly explain your view of learning in modern organisations to readers of my blog?
Harold: We have had a tendency over the past century to separate work and learning. People went to school, then they went to work. Professional development was usually for senior employees and it was often away from the workplace. This is still the practice in some organisations. But today we live in a world where we are constantly connected to information and knowledge flows.
Much of our work is getting more complex because the repeatable tasks are being done by machines and software. To stay current in any field we need to be learning while working. This is a return to a much older way of working but now with continuous cognitive apprenticeship where every person is both a teacher and a learner.
Peter: This outlines your concept of "Personal knowledge mastery"? Can you describe this?

Harold: I like to describe the discipline of PKM as a way to navigate in a great sea of information and knowledge. We can develop individual practices for better sensemaking, join communities of practice to guide us, and engage with professional social networks to keep us afloat.
Peter: What needs to change in order for people to adopt this new way of learning successfully?
Harold: There are two major factors. The first is developing individual PKM skills. This is not a particular set of practices but rather finding ways that work for each person. These take time, practice, and constructive feedback. The test of PKM is whether it works for you. Secondly, organisations have to remove barriers to knowledge-sharing and social learning. This second factor will be the focus of my keynote.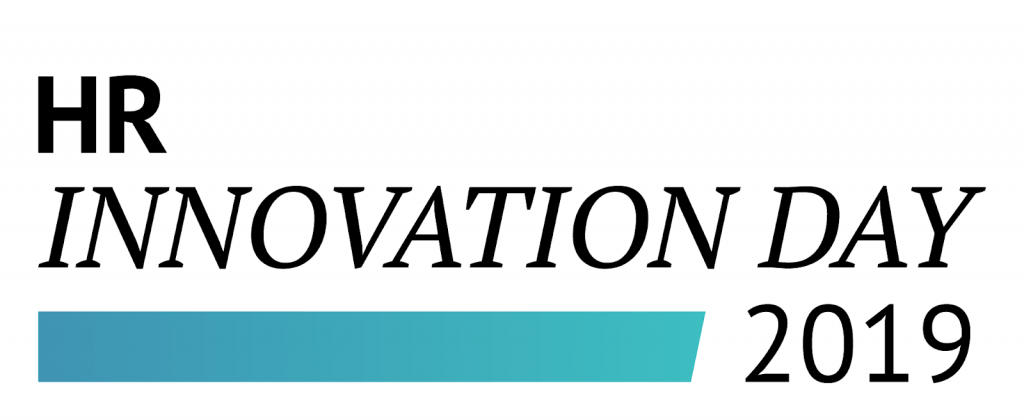 Peter: Are there examples of the implementation of this modern concept of learning that you would like to mention here?

Harold: My PKM framework is taught in various universities around the world. I have also worked with non-profits like UCLG.org and companies like Domino's to teach and support PKM inside the organization. For Carlsberg we integrated PKM into the leadership program. Online workshops are offered through my website on a regular basis. I am currently working with a global bank to implement PKM as part of the workflow.
Peter: The motto of this year HR Innovation Day is "Getting companies moving with HR" in 2019. So here is my important question for HR Professionals: What special tasks does HR have in facilitating and ensuring MODERN learning in companies?

Harold: If HR wants to be relevant in a world where work is learning and learning is the work, then they first have to understand and model continuous learning behaviours themselves. They should set the standard for knowledge-sharing, cooperation, and sensemaking. Only then can they influence others.
Peter: What needs to change therefore at HR?

Harold: HR must embrace the concept that learning is not something done to other people. Learning is natural. Social learning is innate. What stops people from learning are often barriers set up by HR — such as performance measurement, standardised job descriptions, and pre-determined courses.
Peter: Without telling too much, what can the listeners expect from your Keynote in general?

Harold: My intention is provide some new frameworks to look at workplace learning. I hope it gets people to ask more questions about their own practices.
Peter: Finally, a question I'd like to ask all the speakers and workshop hosts. Why are you participating at the HR Innovation Day 2019 at my university?
Harold: I really like the fact that HR Innovation Day is focused on younger professionals and those new to the profession. Perhaps I can help them not repeat some of the mistakes of my generation.
Peter: Thank you very much today for your support of the HR Innovation Day. I look forward to listen to your keynote.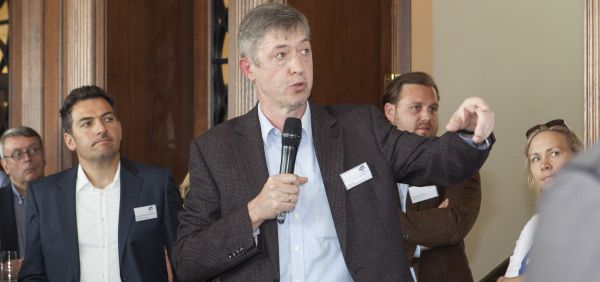 My interviewee, Harold Jarche, is a well-known Canadian consultant who has long been focusing on knowledge management. He is passionate about how organisations learn and, in his projects, he helps many different organisations find better ways to learn, work and innovate in a networked world. Harold has a keen interest in innovative solutions of organisational learning. Harold is a regular keynote speaker for different audiences and at conferences worldwide. In the last years Harold Jarche held workshops online and in many countries for hundreds of participants. In addition, he consults to governments and industry.
Source: http://leipzig-hrm-blog.blogspot.com/2019/04/work-is-learning-and-learning-is-work.html