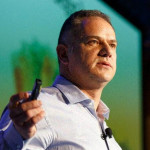 Millions of job candidates worldwide can now find more relevant job postings from thousands of global companies easier and faster than previously possible
PALO ALTO, Calif., Aug. 9, 2017 /PRNewswire/ — Cloudera, Inc. (NYSE: CLDR), the leading platform provider for machine learning, advanced analytics and data management built for the cloud, announced that Jobrapido, a leading worldwide online job search engine, is using Cloudera Enterprise Data Hub and machine learning to more effectively match the right candidates with the right roles at thousands of companies across 58 countries. By working with Cloudera, Jobrapido increased its search engine marketing (SEM) capabilities to quickly perform advanced analytics on more than 20 million job postings monthly and aggregate data insights for over 70 million registered users around the world.
As the second largest global player in the growing job aggregator segment, Jobrapido analyzes and aggregates job listings from all over the web, so that candidates can find the most relevant jobs on one site. Jobrapido began to build proof of concept (POC) workloads and the use of Cloudera quickly spread throughout the company and is now its main data-warehouse reference solution.
Two years ago, Jobrapido decided to carry out a migration to a big data platform so that IT, business development and marketing teams could work together to leverage all data available and improve its customer experience. Jobrapido chose Cloudera's modern platform for its speed, security, ease of use and overall technology value. Another factor was the experience working with Cloudera support engineers—from the initial use of Cloudera to employing it as their reference system, the team's collaboration was foundational to the project's success as was Cloudera's worldwide network of partners.
"Our big data journey has been an exciting challenge for me and my team," said Raffaele Serrecchia, business intelligence director at Jobrapido. "I have no doubt that we wouldn't have been able to achieve these goals without Cloudera's technical support and partner ecosystem."
Today, data is available in real time for various tasks including reporting, visualization, analytics, and machine learning. Jobrapido applies machine learning algorithms for user profile scoring as well as to document clustering and classification. With the ability to analyze greater data volumes and a wider range of data, including unstructured text, the company has improved the accuracy of its classification algorithms which means serving the most relevant job search results to its over 70 million registered users.
"Finding a job is stressful and we want to help take the hassle out of the search," Serrecchia said. "With Cloudera, we make machine learning algorithms smarter to pick up on the nuances of job posting descriptions versus job seeker keywords to serve the most relevant search results. We will continue to increase our data-driven efforts in machine learning to make job search matches smarter and easier than ever possible before for job seekers and employers."
Using Apache Impala (incubating), Jobrapido is able to give access to all of their stakeholders and boost performance to query on approximately two terabytes per month. With the Cloudera platform, Jobrapido can add more details to events tracked on the portal. As a result, it has increased its SEM ROI and the number of conversions on its website.
"Cloudera is not just a data platform. We aim to change the world and help companies do what they do better," said Michele Guglielmo, sales director of Mediterranean region for Cloudera. "We deliver the leading platform for machine learning and relational models so that Jobrapido can help people find meaningful jobs faster. This creates long-term positive impact for families, society and the economy."
Additional Resources
About Jobrapido
Jobrapido is the world's leading job search engine. As industry frontrunner, Jobrapido is shaping a new standard in online job searching. It analyzes and aggregates job listings from all over the web, so that candidates can find all relevant jobs in one place. Thanks to its pioneering technology and innovative products, Jobrapido connects companies with the most suitable candidates and potential employees. Established in 2006, Jobrapido lists over 20 million jobs every month, records 35 million unique users per month and has more than 70 million registered users. From its headquarters in Milan, Jobrapido operates in 58 countries helping candidates to find the job that suits their expectations and companies to get qualified candidates. Since April 2014, Jobrapido has been part of Symphony Technology Group (STG).
About Cloudera
At Cloudera, we believe that data can make what is impossible today, possible tomorrow. We empower people to transform complex data into clear and actionable insights. We are the leading platform provider for machine learning, analytics and data management built for the cloud. The world's largest enterprises trust Cloudera to help solve their most challenging business problems. Learn more at cloudera.com.